About Us
Au Bois Enchanté
Au Bois Enchanté who is it?
A passionate woodworker, self-taught, who decided to share his passion with wood lovers. No factory, no worker, one craftsman who makes everything with his hands. An artisanal work made with essences from its terroir: Auvergne.
High-quality products
More than 16 years of experience
Guaranteed 100% artisanal work
Our workshop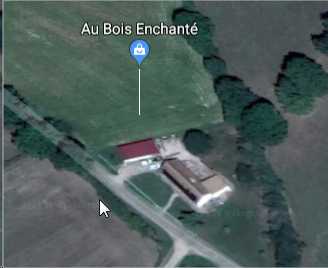 Au Bois Enchanté, what is it?

Unique pieces! Wooden games, wooden toys and solid wood decorations. Some examples: puzzles (vertical, in volume, recessed), wooden cars, games of reflection (The Hanoi Tower, solitaire, Morpion ...), toys (the Trappe Pass, animals to shoot ...), door-to-face (customizable ...), various and varied decorations ... and above all the object you want to make. Wood (from sustainably managed PEFC-labelled forests) and finishing products are rigorously chosen for their appearance, quality and ecological specificity. The games and toys meet European standards and are certified by an approved laboratory.
Au Bois Enchanté, where is it?

The workshop is located in St Gérand le Puy in the department of Allier. The workshop is open Monday to Friday from 2 p.m. to 6 p.m. or by appointment, visit the workshop. You can also meet us at art and craft exhibitions, fairs, fairs... We are also present on the Internet where you can visit our online shop at www.auboisenchante.fr.
Standards and labels of games/toys?

"
Wooden games and toys made by Au Bois Enchanté meet
European standards
and are certified by an approved laboratory. Finishing products are rigorously chosen for their appearance and quality. They also meet European Wooden Toy Standards and are non-toxic. Children can carry the pieces to their mouths. The solid wood comes from Jaligny on Besbre and from the Guillermie in Bourbon Mountain.