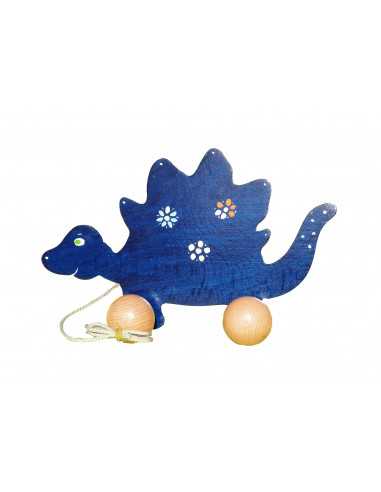  
Wooden dinosaur to pull
Dinosaur to be pulled in massive beech.
Ideal for toddlers!
Paintings and a glossy varnish to EN71-3 toy standards.
This toy is intended for children from 12 months,
This toy is CE certified.
Contact me for other colors.
Dimensions: 26 cm x 16 cm x 11 cm.
60 cm long rope
Dinosaur rule to shoot:
Take the rope with one hand and take a little walk with his little dinosaur!
Check out the other Toys: category link
3 other products in the same category: