Food varnish of 20 liters.
Professional quality with standard cap. This varnish is intended for wooden parts and these derivatives.
100% secure payments
Security guarantees
A more than secure payment and we offer the X times free of charge from 100 € of purchase!
Delivery Policy
Delivery to relay point and home (excluding DOM-TOM) in Europe free from 70 € of purchase!
Returns Policy
You have 14 days to return your products (excluding personal product) if you were not satisfied!
Hydrodiluable food varnish.
Professional quality.
Its ability to make food contact complies with Regulation 1935/2004/CE, art.3 Decree 2007/766.
VOC (emissions of volatile organic compounds).
When applying the varnish, ventilate the piece.

Beware this varnish does not have the standard toys EN71-3.

Application: 2 layers between 10 and 30 degrees Celsius.
Pistol airmix 120-150 ml/ m2 per layer
Brush: yes (150 to 200 ml/m2 per layer)
By soaking: No
drying time between layers of 1 to 3 hours depending on room temperature.
Deep dry: 4 hours.
Water dilution: 5%
Preservation: between 10 and 30 degrees Celsius.
Fears frost.
This varnish is intended for wooden parts and its derivatives
Information on food varnishes, fact sheet
Discover the other Food Vernis: category link
Since 2005, we offer wooden games and toy(s) for children made in Auvergne. Our company is also present at wood fairs. We also offer a selection of paints and varnishes standard toys EN71.3.
Wooden toys, wooden games and children's paintings, baby wooden games:
We mainly manufacture games and toys for children but also wooden decoration for children's rooms such as wooden coat racks, wooden names to put on the doors or the wooden game "I learn my name". Our range of wooden games and toys is aimed at the youngest as well as the oldest with wooden games to shoot or stack and also wooden strategy games such as the morpion, the 4 in a row or the stick game. We also make personalized wooden games or toys on request with or without sketches.
Unique toys made of France and paint for children
Each of our products is manufactured in France, in the Allier. Sourced in the Bourbonnaise mountain, the wood is then imported into our family workshop, 40 kilometers away.
It is in this workshop that each of our wooden games and toys is designed, coming to life at the whim of the enchanted wood sculptor.
Each of the pieces is made by hand, in compliance with artisanal rules and local customs.
The paint used is fr EN71-3 standard paint, intended for children and non-toxic.
Attention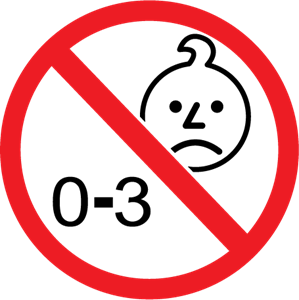 Small elements, choking hazard
A large dose of passion, a little originality, a zest of madness, and above all a lot of love make up each of the games and toys.
Each piece is unique, timeless, and emerges from the imagination of the craftsman, who concocts, between memories of evenings by the fire, and daydreams from his playroom, toys up to the wishes of young and old for pleasant parties, punctuated by laughter, and especially dreams and imaginary stories at the height of the sweetest dreams.
16 other products in the same category: