Table Land Rover 80" Series'1 in Finnish birch plywood.
Table Land Rover 80" Series'1 engraved in Finnish birch plywood.
The Land Rover 80" Series'1 was a purely utility vehicle with a fully packed body.
100% secure payments
Security guarantees
A more than secure payment and we offer the X times free of charge from 100 € of purchase!
Delivery Policy
Delivery to relay point and home (excluding DOM-TOM) in Europe free from 70 € of purchase!
Returns Policy
You have 14 days to return your products (excluding personal product) if you were not satisfied!
Table Land Rover 80" Series'1 engraved in Finnish birch plywood.
The Land Rover 80" Series'1 was a purely utility vehicle with a fully sheeted body. The 1st model was released in 1948 with a 1595 cm3 4-cylinder engine. The Land Rover 80" Series'1 was made in a single colour at that time: bronze green. There were evolutions at the engine level in 2 liters displacement and a transition to 2 or 4 wheel drive. Today it is a collector's vehicle highly sought after by landists.
Treat yourself with the Land Rover 80" Series'1 board
Dimensions of the wooden painting Land Rover 80" Series'1
The Land Rover 80" Series'1 wooden painting is 20 x 30 cm. It is equipped with a hook to hang it on the wall with a simple nail.
Engraved wooden paintings for original walls
Alternative to canvases, posters or glass paintings, chamfered wooden paintings are made from a process of hollowing out the surface to obtain shapes and figures. The profile is engraved directly on the piece of wood from an artisanal process.
Since 2005, we offer wooden games and toy(s) for children made in Auvergne. Our company is also present at wood fairs. We also offer a selection of paints and varnishes standard toys EN71.3.
Wooden toys, wooden games and children's paintings, baby wooden games:
We mainly manufacture games and toys for children but also wooden decoration for children's rooms such as wooden coat racks, wooden names to put on the doors or the wooden game "I learn my name". Our range of wooden games and toys is aimed at the youngest as well as the oldest with wooden games to shoot or stack and also wooden strategy games such as the morpion, the 4 in a row or the stick game. We also make personalized wooden games or toys on request with or without sketches.
Unique toys made of France and paint for children
Each of our products is manufactured in France, in the Allier. Sourced in the Bourbonnaise mountain, the wood is then imported into our family workshop, 40 kilometers away.
It is in this workshop that each of our wooden games and toys is designed, coming to life at the whim of the enchanted wood sculptor.
Each of the pieces is made by hand, in compliance with artisanal rules and local customs.
The paint used is fr EN71-3 standard paint, intended for children and non-toxic.
Attention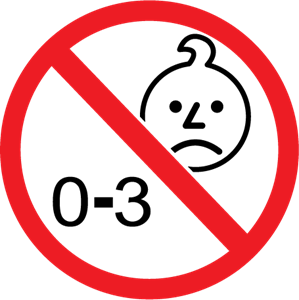 Small elements, choking hazard
A large dose of passion, a little originality, a zest of madness, and above all a lot of love make up each of the games and toys.
Each piece is unique, timeless, and emerges from the imagination of the craftsman, who concocts, between memories of evenings by the fire, and daydreams from his playroom, toys up to the wishes of young and old for pleasant parties, punctuated by laughter, and especially dreams and imaginary stories at the height of the sweetest dreams.
16 other products in the same category: