Passion ball pen in cocobolo wood
Passion themed ball pen for car lovers, cocobolo wood.
Passion-themed ball pen

turned by hand
100% secure payments
Security guarantees
A more than secure payment and we offer the X times free of charge from 100 € of purchase!
Delivery Policy
Delivery to relay point and home (excluding DOM-TOM) in Europe free from 70 € of purchase!
Returns Policy
You have 14 days to return your products (excluding personal product) if you were not satisfied!
Here is the model "Passion" which as the name suggests is addressed to enthusiasts ... car industry. You'll find several clues, starting with tire rolling tracks on the writing tip and at the top. But above all you will find an ingenious mine opening and closing mechanism: the small gear lever, and its 5-speed grid. If you look closely, you will see that the pommel is engraved, like a gear lever.
The wood used here is the cocobolo, with its aubier part, which brings a contrast of heart/aubier wood that I love.
This pen is rechargeable and uses Parker-type cartridges.
It comes in a nice cardboard box, accompanied by a maintenance cloth.
Diameter

15.2mm

Matter

Cocobolo wood

Motive

Striped
Good morning to all of you,
Welcome to these pages provided by my friend Jean-Luc, where you can discover my passion, shooting on wood. My name is Christophe, I practice this passion in the Alpes-Maritimes, in a small town called Le Cannet.
As you will see, I like to make pens, they represent freedom, write words of love or harsher words, which represent anger or even hatred, in short words have a power that sometimes escape us. Unfortunately, the pen is slowly replaced by the keyboard, colder and impersonal, even if it has a practical side.
Nevertheless, I would still like to tell you that I do not do in the low-end pen, with a veneer that tends to escape, with small bill mechanisms that get stuck after a few months. I only work with one supplier, who has the same ideas as me, and proposes "high quality" mechanisms. For my part, I only dress them in wood, but also with quality.
I am also committed to replacing any pen that has any defects, mechanisms or wood. This is provided that the offending pen is returned to me. All pens will be delivered in a cardboard box, accompanied by a micro-maintenance.
You'll also find pages on refills, cases, everything you need to customize your pen. All models are rechargeable, and you'll find the right refills for your pen. I let you discover my world, and perhaps tell you soon. Have a nice visit.
Unique toys made of France and paint for children
Each of our products is manufactured in France, in the Allier. Sourced in the Bourbonnaise mountain, the wood is then imported into our family workshop, 40 kilometers away.
It is in this workshop that each of our wooden games and toys is designed, coming to life at the whim of the enchanted wood sculptor.
Each of the pieces is made by hand, in compliance with artisanal rules and local customs.
The paint used is fr EN71-3 standard paint, intended for children and non-toxic.
Attention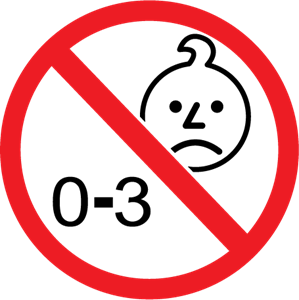 Small elements, choking hazard
A large dose of passion, a little originality, a zest of madness, and above all a lot of love make up each of the games and toys.
Each piece is unique, timeless, and emerges from the imagination of the craftsman, who concocts, between memories of evenings by the fire, and daydreams from his playroom, toys up to the wishes of young and old for pleasant parties, punctuated by laughter, and especially dreams and imaginary stories at the height of the sweetest dreams.
16 other products in the same category: